EXPO '19...COMING SOON!
TO BALLY'S IN ATLANTIC CITY
September 15 - 17, 2019
Click Here For Details!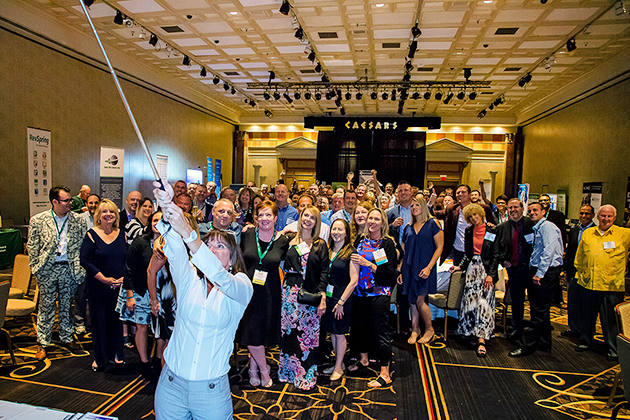 NYSCA is an Association on the rise, comprised of 166 New York State Collection Agencies and Collection Professionals. Our members work with debtors/consumers on behalf of our clients to collect past due receivables.
Our clients include Hospitals, Physicians, Law Firms, Banks, Auto Lenders, Credit Unions, Utility Companies, Colleges and Universities, Government Agencies, Professionals, debt buyers, and many other businesses -both large and small- who extend credit or hold past due receivables.
NYSCA Members and our colleagues return over $4.7 billion to the economy each year in New York State. We employ more than 21,000 New York residents directly or indirectly, and help to create and sustain jobs in many other businesses dependent upon sales to the Collections Industry and its employees.
Our work in facilitating the repayment of rightfully owed debt helps our clients' organizations survive. The capital we return to our clients assists in preventing employee layoffs, keeping credit, goods, and services available, and reduces the need for tax increases.
NYSCA members are valued civic leaders, employers, volunteers, philanthropists and taxpayers in our communities. Together, we make more than $12 million in charitable contributions, and spend 240,000+ hours per year in service of volunteer activities and company sponsored charitable events.
As an Association, we work tirelessly with our counsel to help advance favorable legislation and defeat adverse measures proposed in Albany.
This webinar is free to all NYSCA Members and we encourage everyone to attend.
Date and Time:
November 16, 2017 at 12:00 PM EST
Topic:
Emerging FDCPA Claims and How to Avoid Them
Presenters:
Concepcion Montoya and Matthew Corwin of Hinshaw & Culbertson LLP
Summary:
We will discuss recent FDCPA claims by plaintiffs that are climbing up the court dockets in New York. We will address the nature of these claims and suggest best practices in avoiding them. These claims include, but are not limited to, collection of time-barred debt; use of "safe harbor" disclaimers on non-interest bearing accounts; inadequate identification of the creditor; and effect of 1099-c language in collection letters.
Format:
60 minute webinar
To register for this event please email our Education Chairman, Jacob Corlyon at
jake@capitalcollect.com
. Use the subject line NYSCA Webinar Registration and provide your company name, attendee name(s), and the attendee email address. We will send an official invitation via email in the weeks to come with all the information to join the webinar.